Children's Savings Account
It's never too early to teach your kids how to start saving, and the Ancoria Bank Children's Savings Account is the first step in that direction.
Saving for what truly matters just got easier:

Start early
Open your child's savings account as early as you like. The sooner you start, the more they'll benefit, as their money grows along with them

Start low
You can open a savings account for your child with as little as €50 as your starting point

Earn interest
Your child will start earning interest from the very first Euro that is deposited in their monthly minimum balance
Total credit interest rate:
A parent or guardian can open an account on behalf of a minor who is under 18 years of age
Withdrawals are not permitted
Minimum initial deposit of €50
Disclaimer: Ancoria Bank Ltd may at its choice, reject an application/business relationship for legal, regulatory or other reasons and withdraw or amend any plan, at any time.
Do you want to open an account?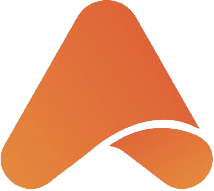 Get started by opening a Current Account simply and securely with the award-winning myAncoria app.
Our easy sign-up process will have you up and running within minutes. All you need to do is:
Download the app
Have all your documents on hand
Take a quick selfie video
And your application will be all set! Once you join Ancoria Bank, you'll be able to choose the account that best suits you.
If you have any questions, or simply need some help to get started