Fixed Term Deposit Account
Make your money work for you with higher returns and your own choice of terms. An Ancoria Bank Fixed Term Deposit Account is a great way to save for the long-term, and earn a little extra at the same time.
Open a Fixed Term Deposit Account with a minimum of €500
Open a Fixed Term Deposit Account through the myAncoria app for a full digital experience
The return you receive depends on the term of the deposit, so choose the term that best suits you
 Interest is paid at the end of your chosen period
At maturity, you will have the choice of renewing the deposit with a new interest rate, or transferring your money to your current account for instant access
*Premature withdrawals will be charged a fee
Deposits at Ancoria Bank are protected by the Deposit Guarantee and Resolution of Credit and Other Institutions Scheme. More information here.
Choose the Fixed Term Deposit interest rate that suits you:
The rates are applicable to customers holding Fixed Term Deposits of up to €200,000. If the total Fixed Term Deposits (per customer) exceed €200,000, you can contact us directly for a quotation.






Disclamer: Ancoria Bank Ltd may at its choice, reject an application/business relationship for legal, regulatory or other reasons and withdraw or amend any plan, at any time.
Do you want to open an account?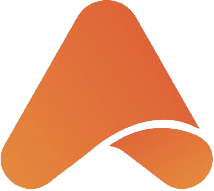 Get started by opening a Current Account simply and securely with the award-winning myAncoria app.
Our easy sign-up process will have you up and running within minutes. All you need to do is:
Download the app
Have all your documents on hand
Take a quick selfie video
And your application will be all set! Once you join Ancoria Bank, you'll be able to choose the account that best suits you.
If you have any questions, or simply need some help to get started