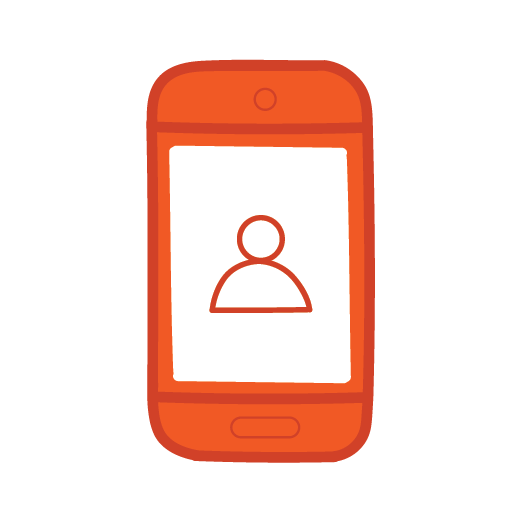 CREATE AN ACCOUNT
Download the application on your mobile phone or tablet
Have the documents available (Cyprus identification card, utility bill with your current address on it)
Take a selfie video so that we can verify your identity, fill in all the necessary information needed and sign your documents electronically
You will receive your debit card by mail and your online banking credentials electronically
* The Bank may request additional documentation and information for "Know Your Customer" (KYC) purposes. The application to open an account is subject to the approval of the Bank.

TRANSACTIONS
View all your transactions as far back as the day you signed up as an Ancoria Bank customer
Automatic categorization of your financials for easy viewing
Change category or allocate to multiple categories
Easily manage expenses by taking in-app photos of your purchases or receipts and adding notes
Keep track of total amounts spent at specific merchants

DIGITAL SERVICES
Choose myLo@n (personal loan) or myOverdr@ft (overdraft) depending on your needs and your repayment preferences
Open a Fixed Term Deposit Account and choose the duration that suits you best
You don't have to visit the bank, not even for signing the contracts in case your application is approved

BUDGET
Set and monitor your monthly or yearly budgets, per category
View your spending analysis and visualize impact
Set overspending alerts to make sure you do not go over your budget
Make adjustments to keep up with your initial budget and stay on top of your finances

MONEY TRANSFERS
Use Fingerprint or Face Recognition* to easily transfer funds
Transfer money to anyone in your Contact List: Ancoria Bank customers, who have consented, are automatically displayed. For everyone else you can enter their details only once and they can be stored for future use
Use the app to take photos and make notes to keep track of your transfers and what they are for
* Fingerprint and Face Recognition are only available on the mobile app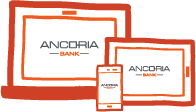 MANAGE YOUR CARD
If you misplaced your card** and want to make sure it won't be used, you can deactivate it temporarily, and reactivate it at a later date through myAncoria app
Easily report your card lost or stolen
Cancel damaged, lost or stolen cards
Order a new PIN and receive it immediately via SMS

ACCOUNT DETAILS
Download and save your account statements
Request a chequebook
Stop cheque payments
Download IBAN certificates

BIOMETRIC LOGIN
Customers using the myAncoria mobile app can sign in via Fingerprint  or Face Recognition for added security
myAncoria is constantly evolving.
Stay tuned for more features that will help you manage your money with ease.
** The Ancoria Bank Mastercard® Debit Card is issued by IPS Solutions Ltd pursuant an affiliate license by Mastercard International Incorporated. IPS Solutions Ltd is registered in Cyprus HE 346719 Registered Office: 73 Metochiou 2407 Nicosia, Cyprus. IPS Solutions Ltd is an authorised Electronic Money Institution, licensed, registered, and supervised by Central Bank of Cyprus with license number 115.1.3.28. Your Ancoria Bank Mastercard Debit Card is governed by the General Terms and Conditions of Ancoria Bank Ltd. Your debit card will access the available balance in your Ancoria Bank current account. Ancoria Bank Ltd is licensed, registered, and supervised by the Central Bank of Cyprus with license number 115.1.1.1.8.
Mastercard is a registered trademark, and the circles design is a trademark of Mastercard International Incorporated.